What is Unified Communications?
Unified Communications (UC) refers to the integration of various communication methods into a unified platform or system. It involves combining different communication tools and technologies, such as voice calls, instant messaging, video conferencing, email, presence information, and voicemail, into a single interface or platform.
UC streamlines and simplifies communication processes, allowing users to seamlessly switch between different modes of communication and access their messages and conversations from any device or location. It also enables real-time collaboration and enhances productivity by providing a consistent and efficient communication experience.
Unified Communications brings together different communication tools and technologies into a coherent and unified system, offering organizations improved communication efficiency, productivity, and collaboration capabilities.
Always by Your Side

Our cloud based communications platform lets you run your business how you want. Whether you're answering calls from your smartphone app, video conferencing from your computer, or taking a call on your good old desk phone, you can enjoy the freedom that the Armor Coded platform provides.

Instant Scaling

With a simple on-boarding process, an intuitive admin interface, and industry leading support, you can rest easy knowing your communications will be ready to grow as soon as you are.

All in One Communications

With everything in one place you can focus on your business. Talk, text, and video chat are combined into one intuitive platform. And if you still have to send some faxes, it does that too.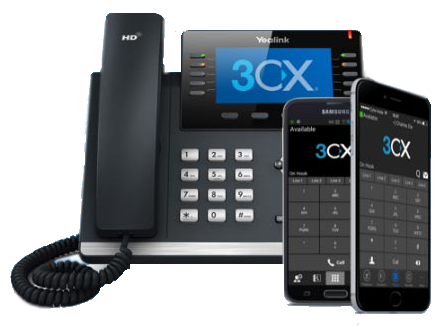 Mobility to Work Anywhere
3CX has the full range of features that modern businesses require today. Integrated video conferencing at no charge, Mobility Apps for iOS, Android, Windows Client and modern web client will deliver tangible productivity gains.

A Full Featured Communications Platform
Cloud System

Our cloud PBX lets you get up and running in no time with simple employee management and setup, the latest features updated automatically across the system, and the reliability and security you would expect from a cloud based platform.

Unified Communications

With everything in one place you can focus on your business. Talk, text, and video chat are all included on one intuitive platform. And if you still have to send some faxes that's included too.

Digital Receptionist

Get setup with a friendly and intuitive virtual assistant that can greet and direct your customers to wherever they need to go.

Video Meetings

Video chat isn't just for calling your aunt in Europe. Take advantage of virtual meetings and get everyone in the same virtual room, even if you have offices around the globe.

Office 365 Integration

Bring your contacts and calendars into your communications system. Book web meetings and enjoy quiet phone time while you're in a meeting.

Call Recording

Whether you need to record them for quality or training purposes, it's as easy as pressing a button.

Call Forwarding

Missing calls is so last year. With advanced call forwarding you can sequentially or simultaneously send a call to all of your devices, including desk phones, so your customers are always taken care of.

Toll Free Numbers

Give your business that local feel with custom local numbers while giving your customers the convenience of calling from wherever they are. Get started with your very own vanity number, including 800 numbers, and make your business stand out.

SIP Trunking

Bring your desk phone into the 21st century with the power and reliability of the Internet. Easily expand your phone system in the cloud with Armor Coded.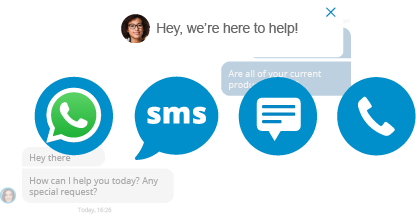 One system for messaging & calls
Integrate the 3CX chat right into your website.

Convert those new visitors into new leads in your CRM.

Answer calls, identify existing customers and bring up their contact records.

Use various chat and call reports to evaluate agents' performance.
CRM Integration
Integrating the 3CX system with your CRM, ERP or accounting system is easy, especially with one of the 3CX supported CRM systems.







Supercharge Your Business Communications
Keep up with the ever increasing speed of business communications on a business phone platform built for the modern day company. With Armor Coded you can optimize your day to day communications with external clients and internal employees using one cohesive platform.